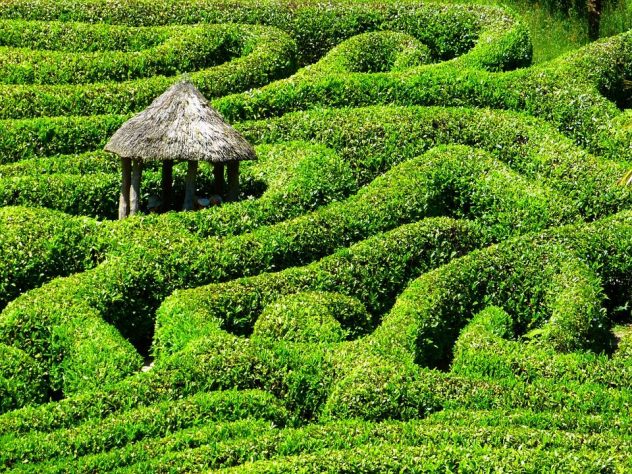 "Meaningful" is relative. To some, it's strictly business, the ability to apply something learned to a profitable activity. To others, it's intellectual stimulation, a problem mocking one to the face, daring to be solved. To even more, it's recreation, self-improvement, innovation, or peace-giving.
This year, I sought meaningful in my classroom. I ended up deciding to experiment with student blogging.
It actually started like this:
During Christmas break I was contacted by my principal (who's solely responsible for me getting back into blogging earlier this year) who asked me to present a PD session on blogging for educators.
While preparing content for the session, I came across numerous educators who have their students blog.
Borrowing from the concept of Genius Hour, an inquiry-driven learning experience based on the constructivist learning theory (see also this great article), I created what I call "Free-Exploration Friday." Students complete reading and analyzing a text Monday through Thursday, then freely explore a topic related to the text. For example, after reading Nicolas Gage's "The Teacher Who Changed My Life," an autobiographical account of a mid-20th century Greek refugee's acclamation to  American life and subsequent accomplishments, students selected a range of topics to explore: e.g., the history of wallets (the refugee's proud father died with a picture of him in his wallet), the circumstances of communism in 1940s Greece, educational opportunities for immigrants in the US today (Greek-speaking Gage was initially placed in a special education class rather than a class for English language learning), what constitutes a great teacher, the process of US citizenship, and even staples of traditional Greek culture, such as dances, foods, and clothing.
The first Free-Exploration Friday spilled into Monday and Tuesday the following week. I was shocked to see students wrestle with freedom. When I observed students struggling to reach beyond the immediate context to discover topics they wanted to learn more about, I decided a few things:
Blogging can make students investigate a text more thoroughly and think about it more deeply.
Blogging can get students to be deeply reflective about their own interests, experiences, and abilities (and find them in texts).
Blogging can give students a creative outlet to express what they otherwise would not.
The next few blog posts came a little easier, but still some students struggled so much they just settled for a simple topic about which I knew they cared little, or they avoided the assignment altogether.
What Student Blogging Does for Students
For the first time all year, I felt like I had reached almost all my students. They were asking questions. They were looking up information. They were locating information in self-selected resources they deemed credible, valuable, and understandable (which can otherwise be a chore in a classroom with a range of reading ability). They were writing. They were writing reflectively. They were writing with a commitment to satisfy their online audience of students, teachers, parents, community stakeholders, and — whomever.
George Couros gives five reasons students should blog:
Open Reflection
Developing Literacy for Different Mediums
Student Voice
Creating an Open Archive of Learning
Developing a Positive Digital Footprint
I couldn't agree with Couros more. There are two more reasons I'd add to his list: (1) Display Personality (informal inquiry-driven writing can reveal a lot about students) and (2) Construct Pathways for Communication (presenting information, posing questions for open response, then interacting in comment threads gives ownership, builds argument and reasoning skills, and cultivates a learning community).
What Student Blogging Does for Teachers
From an objective instructional standpoint, blogging is a way to formatively assess whether a student has mastered targeted reading, writing, language, and research standards. Unlike other forms of assessment, it also makes reteaching and reassessment simple: students update their blog posts upon strengthening their learning, and the assessment and feedback process renews.
Student blogging also allows teachers to review students' growth throughout the year. They can identify places of intervention as well as places of celebration. Many of my students used specific blog posts as evidence of their learning stretches and achievements at our school's combined end-of-year student-led conferences/advisement sessions.
More than this, though — yes, even more than the learning itself, — blogging gives teachers an opportunity to learn about their students by letting them select what they want to present with as little filter as possible.
"…blogging gives teachers an opportunity to learn about their students by letting them select what they want to present with as little filter as possible."
The Most Revealing Blog Assignment Yet
In my first three years teaching, I haven't done a good-enough job at getting to know my students. I'm not typically aware if they're disengaged because of a bad home life, in tears because of a break-up, cutting up to get a certain person's attention, or being compliant to avoid being caught in some wrong. I haven't been in many pictures taken with students on the last day of school. I haven't been at any student's grandmother's funeral. That wasn't me at the finish line as my student placed in the state track competition. I wasn't there when one of my students won the state wrestling title. It wasn't me who gave a student his school meal every day to make sure she had a meal that day to eat.
My 10th grade students read two texts and were given an assignment. They had previously read "To Build a Fire," by Jack London, and "Everyday Use," by Alice Walker. We used both texts to compare how different settings create different types of conflict. "To Build a Fire" features mostly natural and internal conflict; whereas, "Everyday Use," features interpersonal and internal conflict. To demonstrate their understanding of how setting can affect conflict, I assigned students to write a short personal narrative or poem that illustrates a setting in their life that has created conflict. I wrote an example short story and poem for them to use for inspiration, if needed.
This was the best blog assignment I've given yet.
Students completed this assignment by writing about various types of conflict:
Related to hobbies/interests
Related to day-to-day activities
Related to bad childhood memories
Related to digital activity
Related to relationships
Related to school problems
My eyes were opened to students' fears, concerns, worries, ambitions, curiosities, cravings, indulgences, outlets, talents, and humor.
Check out their authentic work, as summarized and linked below.
Hobbies/Interests
Day-to-Day Activities
Longhorn describes the stress of her daily trip home from school — rushing students, a crowded staircase, strange audible conversations, student parking woes, bad teen drivers, starting and stopping behind buses, and going to bed only to be immediately told by her mother to get up and check the mail.
Too Pretty Myaa sometimes feels like giving up. She says she does more as a high school student than she ever imagined herself doing before moving out to live on her own. Working and going to school, she says, take a daily toll on her. She closes her post by reaching out to others to see how others cope with a lot on their plates. Maybe another student, Ajai, who fights the clock to make it to work at Dairy Queen on time, could lend her a listening ear.
Abjohnson772's latest regret was having to go to the eye doctor. Her cleverly phrased poem replays her visit. She describes a litany of emotions, ranging from courtesy to worry to sarcasm. She's attentive to detail and demonstrates an understanding of theme development and irony.
Bad Childhood Memories
Childhood Mishaps
Getting to go to play in water is supposed to be fun, right? Shanna thought so, too, until she was picked up in the air by one of the jets of water shooting out of the concrete and thrown down. A rushed trip to the emergency room and several stitches later, she hasn't ever looked at water the same. Check out her clever poem.
Digital Conflict
The Blue Coder heard "Setting and Conflict" and asked, "Does the setting have to be physical?" The outcome: He wrote a poem about the power some feel when online and the differences between cyber and physical conflicts.
Fort Pickens brings attention to social media as a source of conflict. To her, people are foolish for allowing what others say on social media to control them. She also describes the importance of being responsible about social media posts, remaining aware of how one presents himself or herself before future school administrators or employers.
Relationships
Sunshine Skating Rink brought anything but sunshine for Wren3. He describes disappointment in himself for listening to friends about ways to get the attention of a girl he liked. It didn't work out either time, but at least now he knows a little more about avoiding such poor decisions.
School Problems
Some teachers are masters at personally getting to know their students. They're ready to praise students' accomplishments, ask them the right questions, and prescribe them perfect interventions. But my personality and style are different.
I think — at least for me — I'm on to something. How else would I have discovered all this information about my students? There's so much to glean from them through a constructivist instructional approach.
What do you do in your classroom to get to know your students? Do you have your students blog? If so, you might be a techno-constructivist! I'm still looking for a class (somewhere out there!) for my students to partner with in their blogging endeavors. Let me know if you're interested, and feel free to comment below about anything related to this post or student blogging.
Constructivist Learning Theory Resources
https://www.exploratorium.edu/education/ifi/constructivist-learning
https://mrsnelsonteaches.wordpress.com/2017/02/25/constructivist-learning-theory-teaching-and-learning-the-genius-hour/
http://www.educationworld.com/a_tech/tech/tech005.shtml