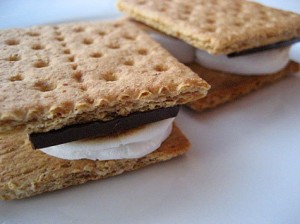 One of the goals of Oxford High School (OHS) is to maintain significant stakeholder involvement. Stakeholders include students, parents, teachers, administrators, local business leaders, and community members.
Getting parents involved is one of the best ways to increase stakeholder involvement, but facilitating their involvement starts with getting them informed.
Another goal is to incorporate more writing throughout all disciplines. On top of OHS's marked increase in average cumulative ACT scores and progress toward closing achievement gaps and vertically aligning curriculum in grades K-12, we're set to do better.
That's where OHS's English classes come in. Yes, even my classroom. So since this goal and numerous others demand stronger reading and writing skills, and since the Somers name itself beckons it, it's only reasonable to call this blog, S'more English.
Something amazing happens everyday at OHS. This site hopes to capture just a glimpse of that from my perspective and that of my 10th and 12th grade English classes.
I hope you benefit from my musings, reflections, featured students' work, and professional discoveries.
-Mr. Somers (aka S'mores)